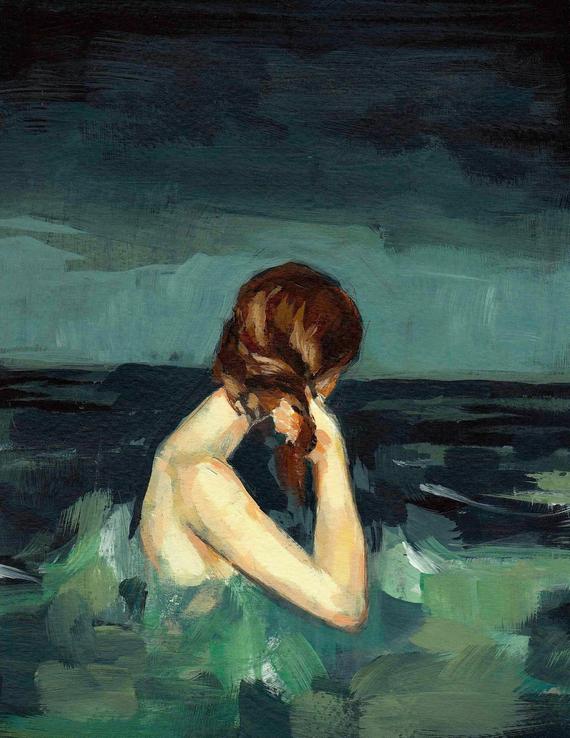 CREDITS
Composer Yuriko Shibata
Book & Lyrics Andrew Strano
ABOUT
Skin is a contemporary musical for 6 actors set in Geraldton, a town on the coast of Western Australia.... an elemental, impressionistic, and painful examination of entanglement, and the damage that keeping secrets can do.
When Cath (she/her), her husband Ed (he/him) and their adult child Siobh (they/them) are cleaning out their old house, memories begin to wash over them like waves, threatening to expose the secrets Cath and Ed have held tight to their chests for years.
25 years ago Cath, Ed, and Heather were best friends... until Cath and Heather fell for each other... got so tangled up in one another, that they lost where one ends and the other begins.
It tore whole parts of Cath away when Heather left her.
But Cath kept all of this hidden from Siobh.
Siobh, who grew up queer. Siobh whose relationship with their mother's always been so fraught. Siobh, who discovers old photos, forcing Cath to confront the truth of their history, and face the ways it's still hurting all three of them.
The musical flows back and forth between the present and the past, the tide slowly retreating, leaving everyone exposed.
Written at the New York University - Tisch Graduate Musical Theatre Writing Program
Picture Credit: "Married to the sea" - Clare Elsaesser.
Purchase HERE